The Scott Partnership bolsters senior team
Alison Owen joins The Scott Partnership Group as senior account director.
Alison brings more than 20 years' experience in food and pharma, manufacturing, engineering and technology marketing communications to The Scott Partnership Group from a strong b2b agency background.
Louise Reid, managing director at The Scott Partnership Group said:"For more than 20 years, clients have been relying on us for our passion for science, market insight, first class copywriting, flexible marketing programmes and proven results. Our continued success is down to the strength of our team, which works tirelessly to exceed client expectations. Ali's depth of experience in directing technical b2b campaigns, as well as her knowledge of digital marketing and online engagement supports our international client portfolio and will help drive our planned growth."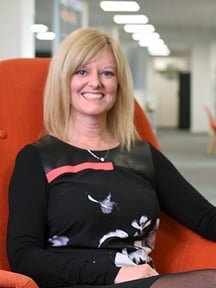 Alison added: "I'm excited to work with TSP's global client portfolio, to return to my roots in technical communications and help shape the future of this successful and highly respected business."
The Scott Partnership Group consists of five wholly-owned agencies, whose teams work together to provide cutting-edge services, from marketing strategy, PR + content, to inbound marketing, digital and social, branding and creative services to clients around the world.
The Scott Partnership Ltd is the UK-based group HQ delivering global integrated programmes across science, industrial and technology markets.
Kapler Communications is a UK-based wholly-owned sister agency, delivering scientific content-led programmes.
Phoenix MarCom is a UK-based wholly-owned sister agency delivering sales-driven programmes.
TSP Inc, is a footprint in North America, enabling the Group to support clients on the ground there.
TSP China is a wholly-owned subsidiary based in Shanghai. The China team delivers programmes across China and APAC for local and global clients.
The Group supports innovators involved in:
Life science: drug discovery + development, biotechnology, genomics, microbiology, diagnostics, forensics, healthcare
Materials science: Polymers, energy, metallurgy, environmental
Industrial markets: Food + nutrition, water, personal care, construction, oil + gas
Technology: Biometrics, cloud computing, data management
To find out more about The Scott Partnership Group, contact: business@scottpr.com / +44 (0)1477 539539.